This custom order scarf has been designed with classic paisley motif.
An intriguing play of silvery-grey paisley pattern on the finest blue scarf!
The paisley figures are made of chiffon too. They are installed and felt-in into cut-outs of the scarf creating intricate swirls.
A floral design of paisley adds a touch of flair and unique taste.
Nuno felting, finest silver gray chiffon silk, smoothest merino wool, an awesome color combination, uniquely hand-made.
Photo by Tatyana Bessmertnaya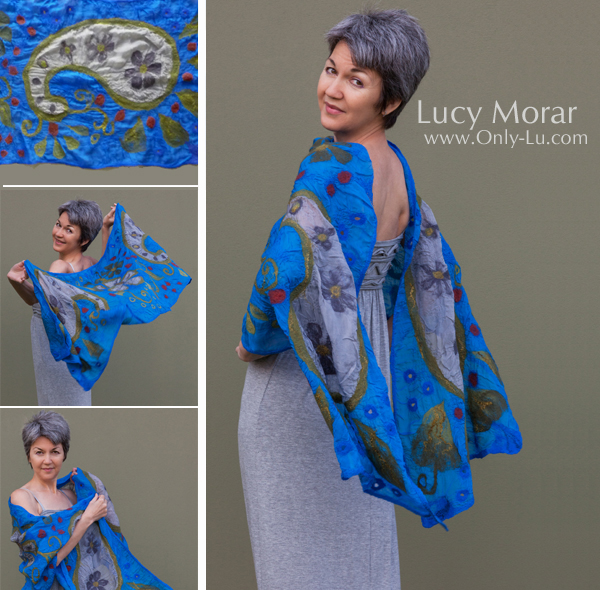 by